BIOGRAPHY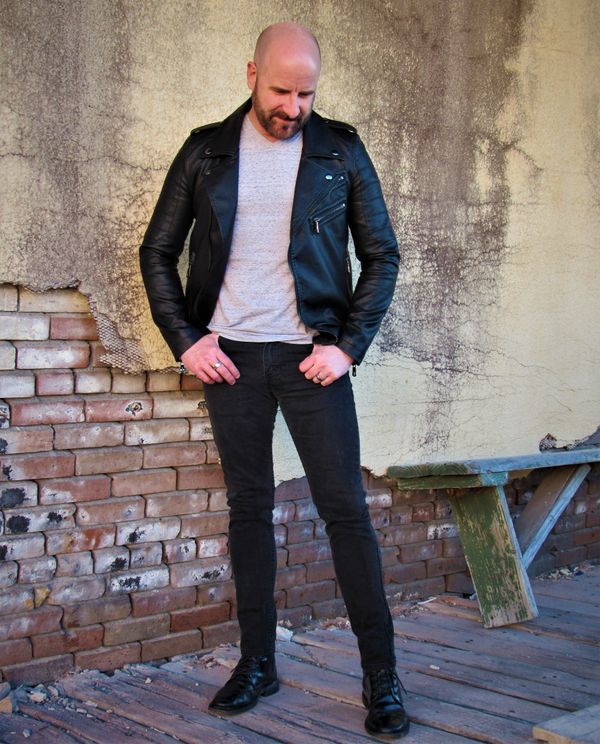 Timothy Davis is an evangelist, worship leader, songwriter and musician. Growing up in the small town of McComb, MS., from an early age he was musically inclined.
In high school, Tim began writing songs and was determined to start a heavy metal band as soon as he graduated but he, just like many got caught up in the cares, losses and responsibilities of life.

However, God had other things in mind when He placed a musician friend, a church family and a praying grandmother in his life that would lead to his salvation to Christ in August of 1990. Timothy says "It was kinda funny. I was trying to recruit this guitarist friend of mine to join my band and he led me to the Lord instead."

So, Having Christ's new found freedom and love in his life, Timothy determined and set out in his heart to make a difference for the Kingdom of God.

Serving in his local church in different capacities including music ministry, singing in two
gospel groups and songwriting, God began dealing with him to go into full-time ministry.
Three years later he accepted that call and became more involved in music ministry and began holding ministry engagements and concerts.

Continuing to write songs, he held multiple concerts through the years which
included preaching engagements.
Today as a minister and music evangelist, he says that he is committed
to the call for revival and evangelism by the message in preaching and in song that
leads people into the presence of God.

He says to this day he continues to write and is currently working on new material on a regular basis. He says "The songs I write have come from different places in life. Some may be for the Church in worship or encouragement or some may be from experiences that have made an indelible mark on my life. I've even had songs come to me in dreams with me waking up singing them.
No matter how they come they all mean a lot to me and I want to share them with the world. The way I see it, God gave them to me for a reason."

Timothy has shared the stage and worked with talented and well known Christian artists such as Ginny Owens, Jared Anderson and Sonic Flood amongst others. He's held multiple ministry events through the years which included outside crusade events, festivals, youth conferences and revivals.

Today, Timothy serves as Worship Pastor at The Church On Main in Columbia Mississippi.  He says "It's exciting to see how God is building something from nothing and that has been the story of my life...how God has taken nothing and made it into something for His Glory."  
Pastoral Recommendations:

Tim is a great friend and Kingdom Ambassader. I have known Tim for many years and have had
the priviledge of ministering alongside him on many different occasions and have appreciated
his consistent witness for his Savior on and off the platform. With a family heart and love for
the church Tim has been blessed as a great singer, songwriter and minister of the Word,
Tim is a man who has answered God's call on His life by saying "I will".

Pastor Bobby Richardson
Yorkville Heights Church Columbus, MS


It is my pleasure to recommend Timothy Davis. I have known Timothy for almost five years.
Timothy has served as worship pastor of our church since we began in 2009. He is a sincere
servant of Christ with a passion for leading people to experience Christ through worship.
He is sensitive to both the needs of the congregation and the moving of God*s spirit.
Timothy has been a blessing to many with his contemporary worship style.
I highly recommend him for your next ministry event.

Blessings,

Mike Holland, pastor
Abundant Life Church Olive Branch, MS


 I am writing in reference to Rev. Timothy Davis. I have known him for several years
and found him to be a man of godly principles. He is honest and hard working with a
great desire to serve God in ministry.
He is a member of the Church of God and is faithful in attendance and support.
I wholeheartedly recommend this man of Christian character.
Rev. Davis possesses a tremendous ability in music, including vocal, instrumental, and writing.
Thank You and May God Richly Bless You,

L. R. Massey Senior Pastor
Life Church Columbia, MS